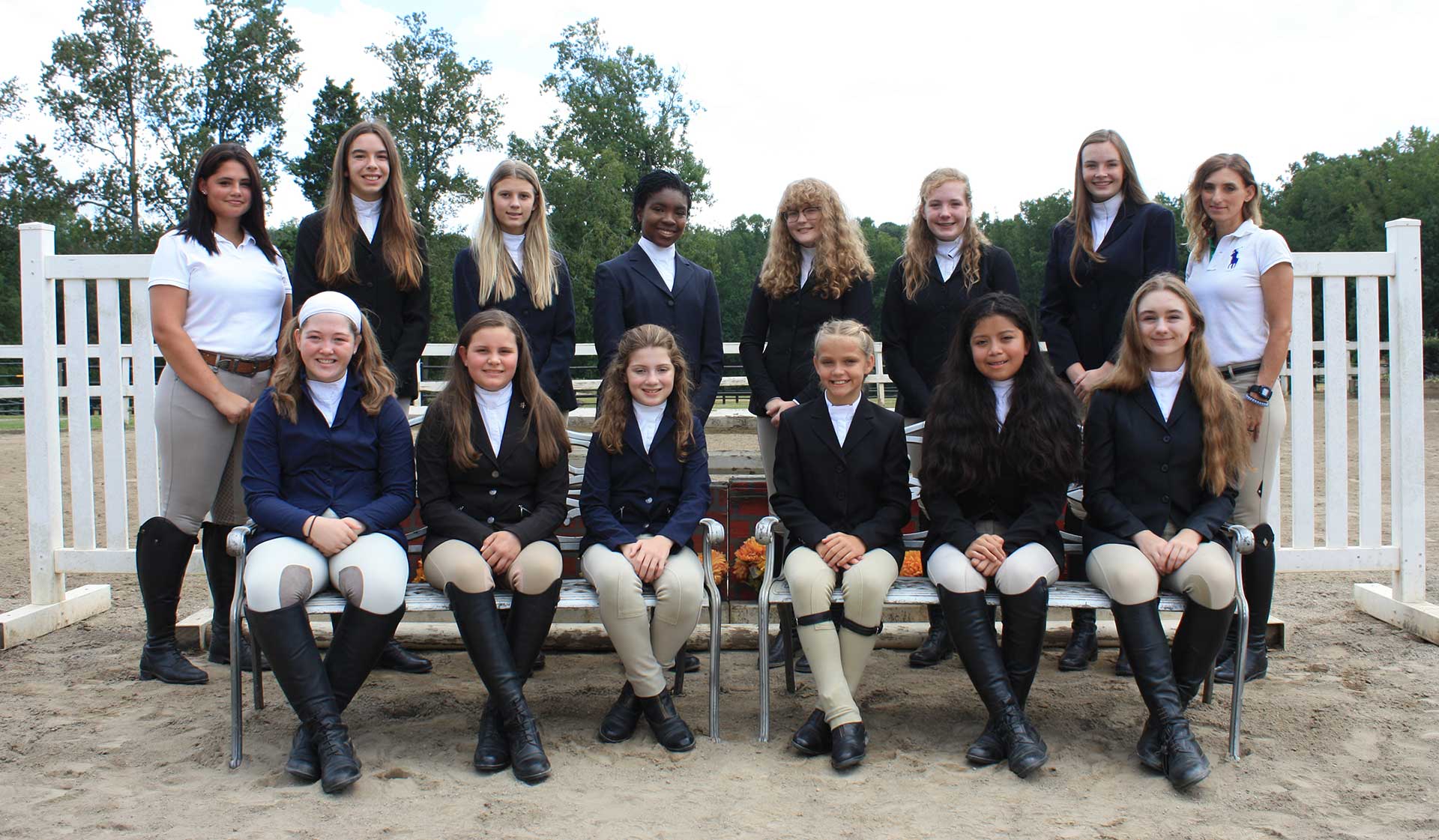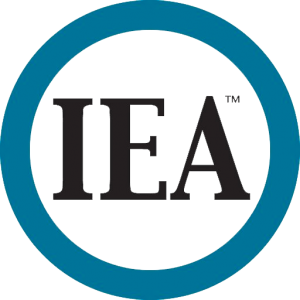 The Foxcroft Farm Equestrian Team is a member of the Interscholastic Equestrian Association (IEA) and is open to riders in grades 6 through 12. Our IEA team offers school-aged kids an exciting way to further explore their equestrian interest in a fun, team-based environment. We are very proud of how successful our team has been!
Our highly competitive team competes in hunt seat over fences and flat in Zone 4, Region 3. Both our Middle School and High School teams have consistently qualified for region and zone finals. In the 2017-18 season our High School team travelled to Syracuse, New York to compete in the National Finals show. The team was ranked 9th nationally (out of 759 teams).
IEA offers our riders a unique opportunity to prepare for collegiate riding formats, earn college scholarships and enjoy team competition. All members are required to participate in weekly lessons at Foxcroft. Riders must be capable of walking, trotting and cantering in a group of other riders on unfamiliar horses to be eligible for membership. Rider evaluations are held in August each year, so consider becoming part of our winning tradition!
For more information on our IEA team, please email us. You may also go to www.rideiea.org for more information on this organization.
Recent Successes in the 2017-2018 Season
High School & Middle School teams both qualified for Region Final
High School
1st place, Region Finals -- Conyers, GA
1st place, Zone Finals -- Tryon, NC
9th place, National Finals -- Syracuse, NY
Middle School
2nd place, Region Finals -- Conyers, GA
Recent Successes in the 2016-2017 Season
High School & Middle School teams both qualified for Region Final
High School
6th place, Region Finals -- Conyers, GA
Middle School
1st place, Region Finals -- Conyers, GA
6th place, Zone Finals -- Tryon, NC