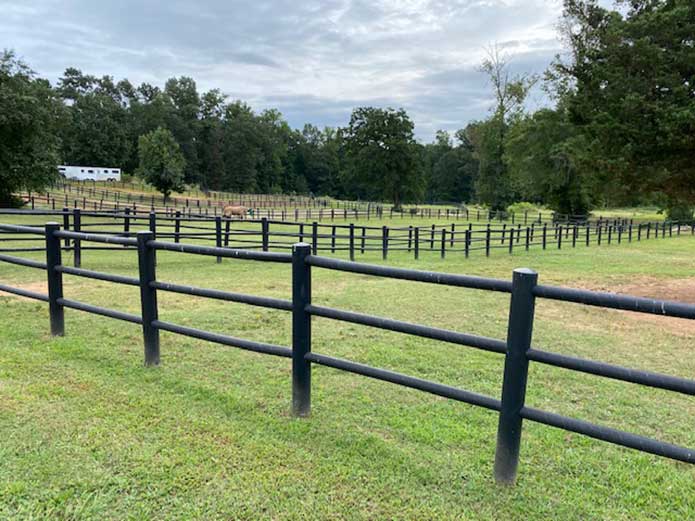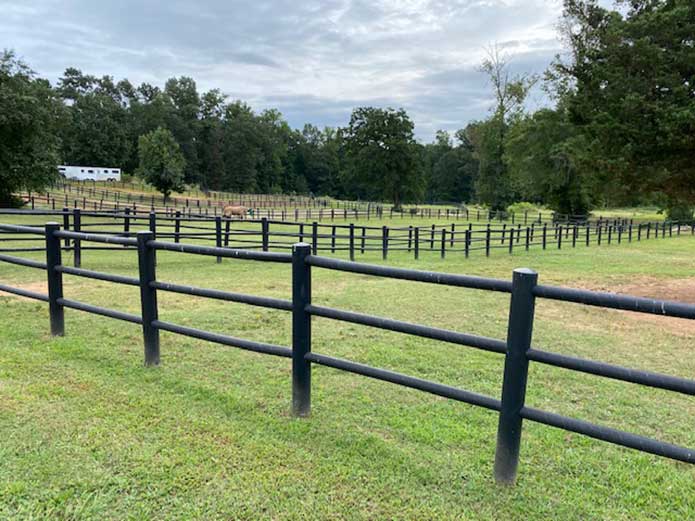 Foxcroft Farm is situated on nearly twenty-four picturesque acres in the heart of Milton, Georgia. Our facility features a state-of-the-art 26-stall barn for our boarded horses as well as a modernized 17-stall barn for our lesson ponies. Soft-touch barn aisle floors, convenient grooming and drying stalls, automatic waterers, competition-sized arenas, as well as numerous grass fields and turnout paddocks are just a few of the many amenities our facility offers.
Convenient, shaded viewing areas overlooking each ring, as well as indoor and outdoor lounge areas, make Foxcroft an enjoyable choice for riders and their supporters alike.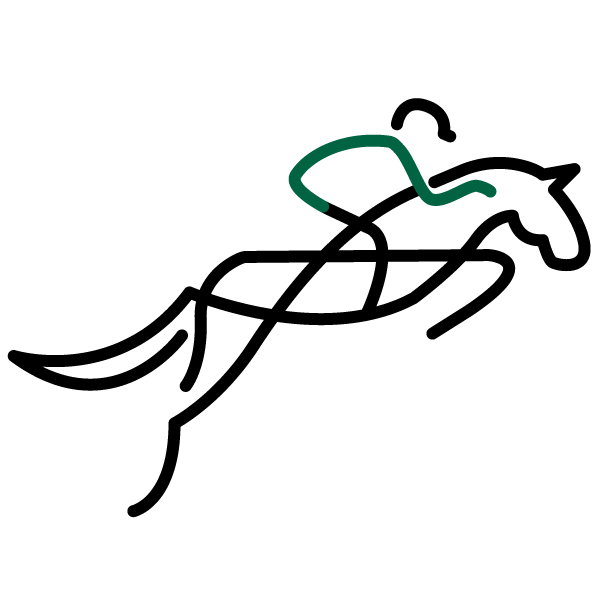 At Foxcroft, we consider our farm to be "your" farm: come enjoy the view, get to know the other riders and trainers, and relax!
Beautiful, airy and bright 26-stall barn features spacious aisle ways and lofty ceilings

Roomy 12' x 12' stalls with custom mats, individual ceiling fans, and outdoor windows overlooking the pastures and arenas

Immaculately restored, cheery & bright pony lesson barn with grooming stalls and tack room

Spacious pastures for daily turnout

Large lighted arena with extensive jump course (125' x 250')

Lighted covered arena with schooling jumps (90' x 125')
Four indoor tack stalls with hot and cold water

Four indoor tack stalls with hot and cold water

Eight outdoor grooming stalls ideal for drying, tacking up, or cooling down

Two large tack rooms with personalized, custom lockers

Climate-controlled lounge with kitchen, TV, bathrooms and shower

On-premise laundry facilities